Product Details
| | |
| --- | --- |
| Power Source | Solar |
| Solar panel power | 20W |
| Motor type | Shielded DC brushless motor |
| Fan blades | 9in aluminium fan blade |
| Max Output capacity | 1200 CFM |
| Suggested utilization area | 1600 sq.ft |
| Battery storage option | N/A |
| Body material | Steel |
| Color affordable | Matte black or customized |
| Feature: | All metallic construction, high quality motor |
Photographs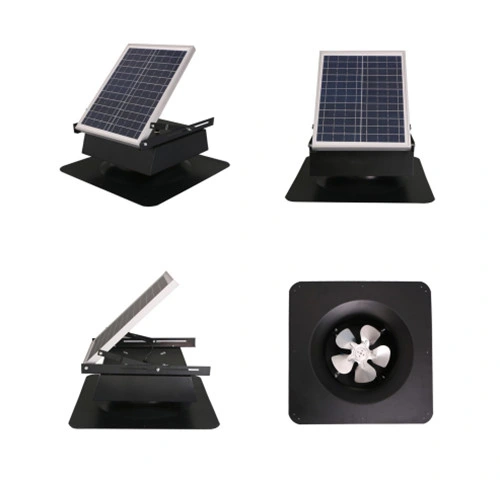 Product Benefits
Keep You Cool
It actively removes the hoe, stagnant air from the attic while allowing the cooler outer air to enter, reducing the indoor temperature considerably. In the process, it also lowers the surface temperature of the attic flooring and prevents the hot air from seeping through to the living area.
Defend Your Roof
The most significant benefit of attic ventilation is that it offers the roof and ceiling much needed protection against heat and moisture,helping preserve their structural integrity. Built-up attic heat can cause trauma to your home's roof and internal structures putting a major dent in your wallet. A solar fan helps preserve the integrity and beauty of your home by venting hot air before it does any harm.
Pocket Your Cash
Everything comes at a cost except solar attic fans. They run using the sun's energy, so you won't pay a dime for electricity. You also won't need to hire an electrician because there's no wiring. In the spring and fall, you may not need air conditioning at all! And, since it is all powered by the sun, you will get these benefit at no cost to you!
Keep House Dry
Moisture is just as damaging as heat. During the winter, warm water vapor from showers, dishwashers and humidifiers rises and accumulates in your attic. It condenses as it contacts cold surfaces there, eventually soaking into the wood and insulation. If left as is, it could rot your wood framing, reduce your insulation's effectiveness, and spur mold and mildew growth. Keeping your attic dry with a solar attic fan can help you avoid hefty repair bills.
Quick and Easy
It only takes about two hours to get your new fan. Units come ready to install, so there is no complicated assembly required or big construction mess to clean up. Once your solar attic fan is installed, you can leave your ladder in the garage. It's designed to be maintenance-free, so you won't have to make any trips to the roof for servicing.
Function Display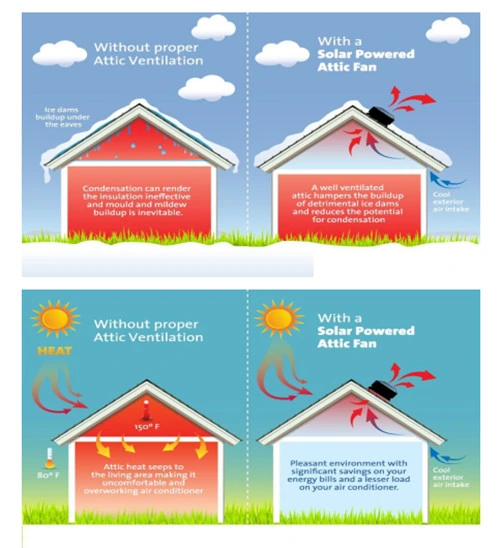 Application Areas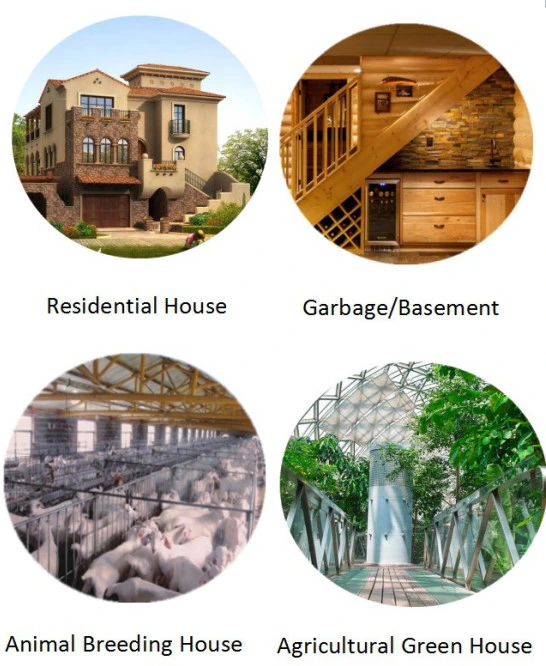 Our Services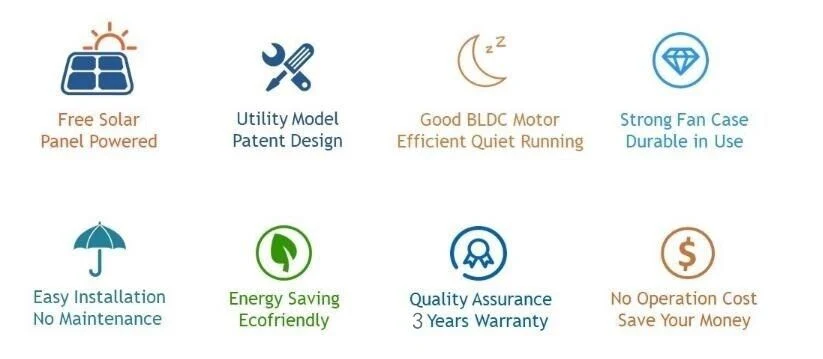 Paking&Delivery
1 pc in one carton, 400 pcs in 20ft container, 830 pcs in 40ft container.
2 to 3 weeks for a MOQ, 3 to 4 weeks for a 20ft container order, 4 to 5 weeks for a 40ft container order.
Contact Us
Jiaxing Cowin Electric Applicances Co.,LTD
No.3277 Zhongshan West Road, Jiaxing City, Zhejiang Province, China