Wombat Flat Plate Solar Water Heater 150L. 300L

Product Description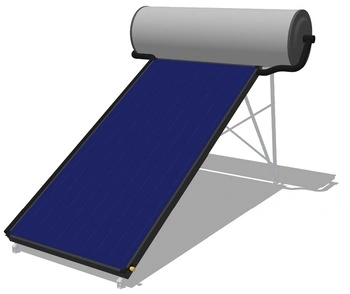 Wombat FTS solar water heater is a thermosiphon solar water heater that incorporates a high efficiency heat pipe flat plate collector and mains pressure stainless steel storage tank. An electric element provides backup heating to ensure hot water all year round.

Features

• Enamel lined mains pressure storage tank with Mg Anode
• Stainless steel mounting frame
• High efficiency flat plate collector
• Provided with all piping, fittings and safety valves
• 2.4kW or 3.6kW electric backup element

Basic Operation
Flat plate absorbers absorb sunlight and convert it to usable heat, which is transferred to the heat pipes welded to the underside of the solar absorber sheet. The heat pipes contains a small amount liquid which forms steam when heated, rapidly transferring the heat up to the header pipe which is connected to the storage tank. Water in the storage tank gradually circulates through the header pipe heating up the tank throughout the day.

Main Materials of Construction

1.Flat Plate Collector
Absorber: 0.3mm BlueTec solar AL
Absorber emittance: 5%±2%
Absorber absorption: 95%±2%
Header: ∅22 x 0.8mm
Heat pipes: 14(head)x6(thickness)x1700(length)mm
Heat pipe spacing: 110mm (total of 8 heat pipes)
Glass: 3.2mm 92% Transmittance
Collector Body: Anodized AL (black)
Insulation: 20mm PF Resin sides
20mm rock wool bottom
Back Sheet: 0.4mm Galvanized steel sheet

2.Storage Tank
Inner Tank: Food grade SS304 (SS316 optional)
Outer tank: PVDF coated
Insulation: High density polyurethane 50mm
Electric Heating Element: 1.5kW
Max. Pressure: 6bar
Mg rod & PTRV: Provided
Supporting Frame
Galvanized steel 1.5mm, SS304 Fasteners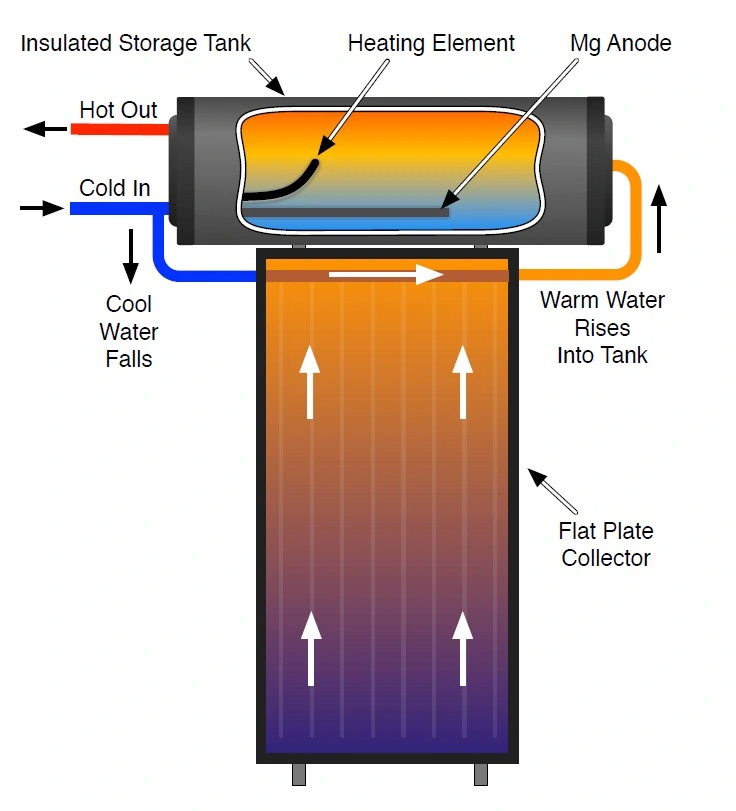 Packing Details





Why choose us?
1.17 years commecial & residential projects experience worldwide.
Established in 2003 with 8 global offices. Great market share in Australia & America
2.Professional installation guide and technical support.
We provide professional system design and global on-site installation guide & technical training and support.
3.Up to 10-15 years warranty
Offer 10-15 years warranty on parts and perfect after sales service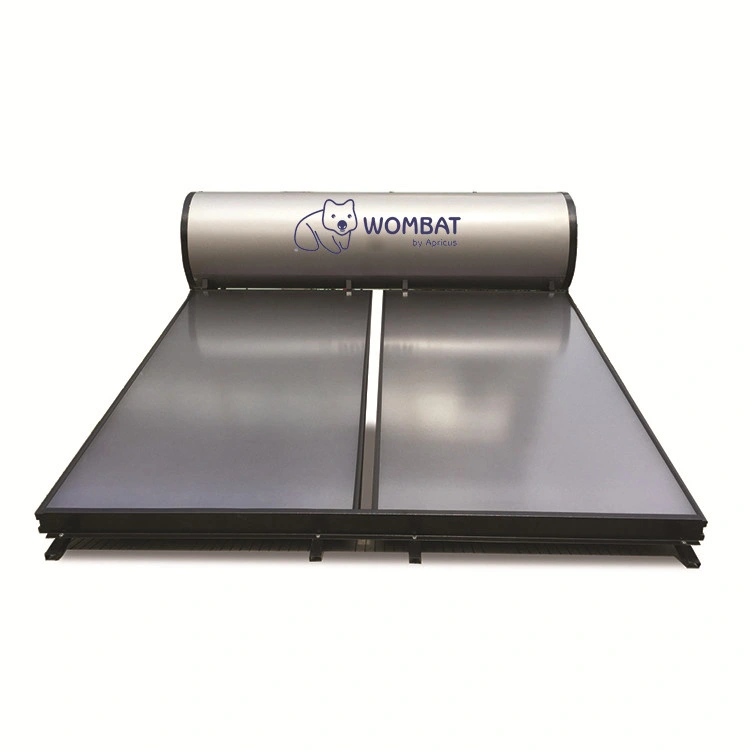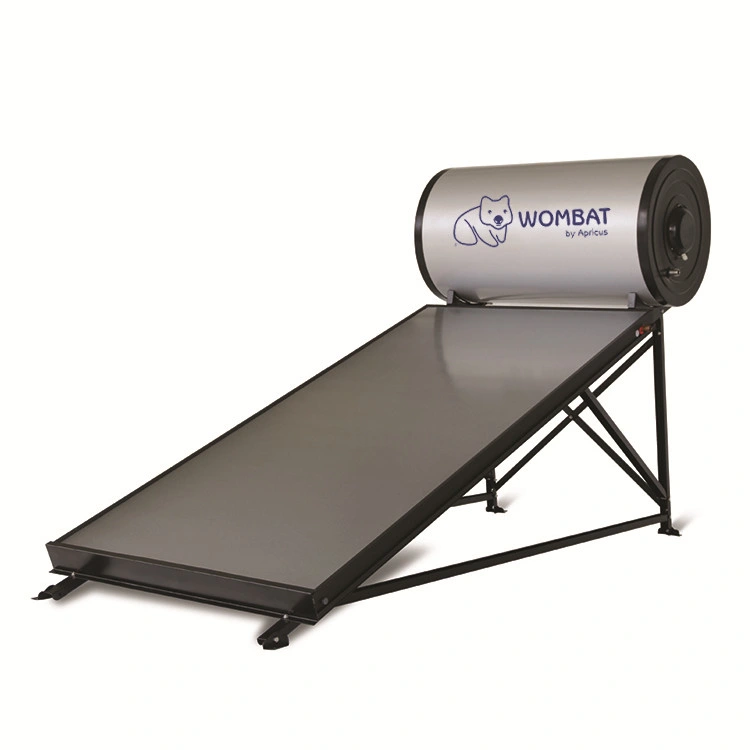 We Apricus are an Australia and China Joint Venture company, with global offices, factory built in China, and warehouse in USA. We are specialized in Evacuated tube collectors/Flat Plate Collectors and solar water heater and heat pump. We are Certified by SRCC, Solar Keymark, ISO, CE.

Besides, we have worked with many big companies, such as Boeing, Amercian Army, Gates Foundation and Johnson controls, etc.

For more details, pls visit: focussolar.en.made-in-china.com