High Efficiency 280W 285w 290w PV polycrystalline Solar Panel with CE TUV certificate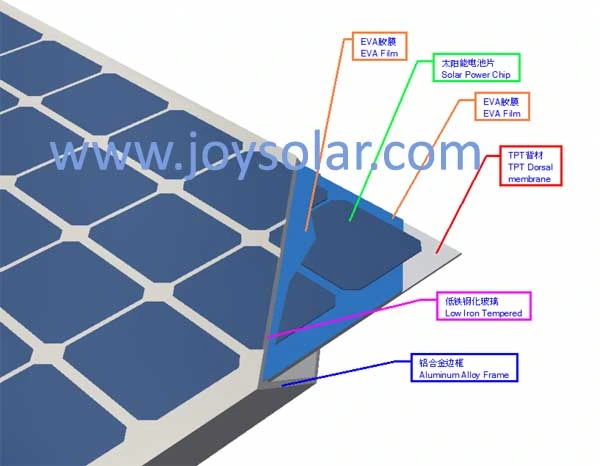 Solar panels are made of monocrystalline or polycrystalline silicon solar cells, series connection or parallel connection, then hot-pressed and sealed by tempering glass and EVA,TPT, equipped with aluminum alloy frame.
1. Tempering glass
Low iron tempered glass(also named white glass), common thickness 3.2 mm or 4 mm, the transmittance is up to 90% , This glass also resists UV light radiation, and its transmittance is not falling.
2. EVA
EVA is a kind of hot melt adhesive, the thickness between 0.4 mm - 0.6 mm, smooth surface, uniform thickness,
3. soler cell
Solar cell is the smallest unit of the photoelectric conversion, its working voltage is about 0.5 V,
4. back veneer
Back veneer is that the protective material of the back of solar panels, including TPT, BBF, DNP, etc.
5. junction box
Junction box is generally is made of ABS, adding anti-aging agent and resist UV radiation agent.
6. aluminum alloy frame
Frame adopts hard aluminum alloy, thickness of surface oxidation layer is more than 10 micron, it can ensure 25 years'
MODEL
JYSP-280w
JYSP-285w
JYSP-290w
Pmax
280W
285W
290W
Tolerance
+/-5%
Vmp
31.5V
31.6V
31.7V
Imp
8.89A
9.02A
9.15A
Voc
39.4V
39.6V
39.8V
Isc
9.41A
9.48A
9.55A
Module Effixiency
17.2
17.5
17.8
Encapsulation
Glass/EVA/Cells/EVA/TPT
Size and Number of cells
156mm*156mm 60/6*10pcs
Max.syst.Oper.Voltage V
1000VDC
Dimension
1640*992*35mm
Weight kg
18.0kg
Operate Temp. Scope
-40/85ºC
Relative humidity
0 to 100%
Resistances
227g steel ball fall down from 1m height and 60m/s wind
Warranty
Pm is not less than 90% in 10 years and 80% in 25 years
2. Advantage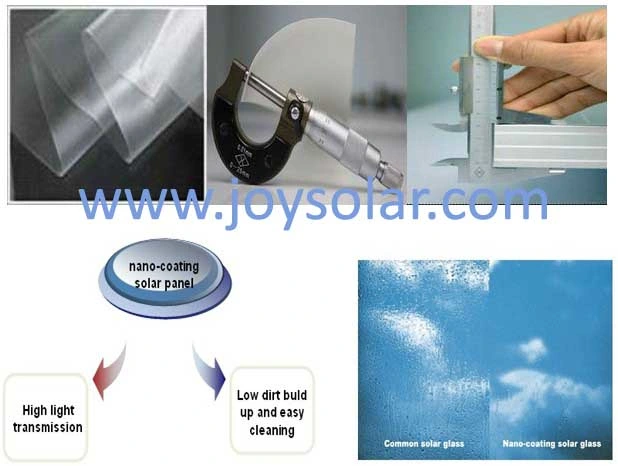 1. China leading solar panel module manufacturer
2. Advanced technology, professional manufacture, and excellent quality.
3.100% A grade cells with ±3% power tolerance range.
4.High module conversion efficiency, low module price
5.Anti-reflective and high viscous EVA
6.High light transmission Anti-reflective glass
7.10-12 years product warranty, 25 years limited power warranty.
8.Strong productive ability and quick delivery.
3. PRODUCT SIZE AND PACKING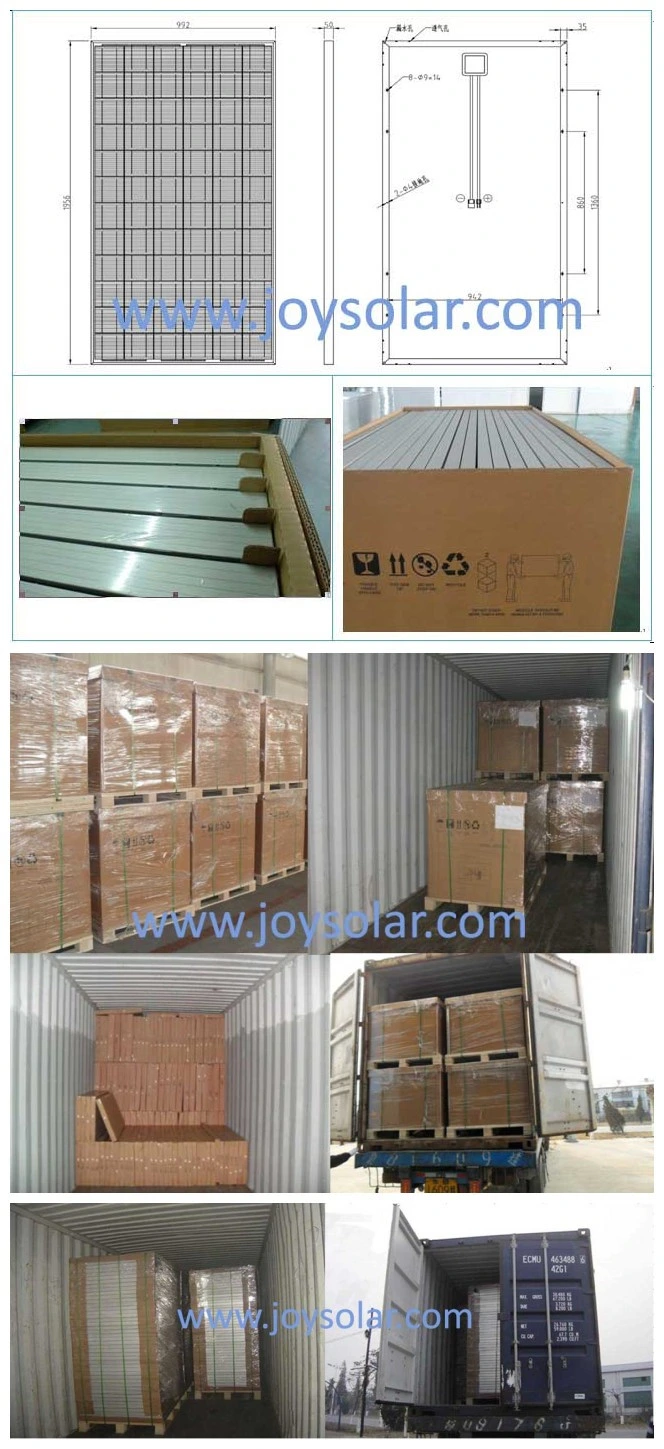 4. QUALITY CONTROL AND CERTIFICATE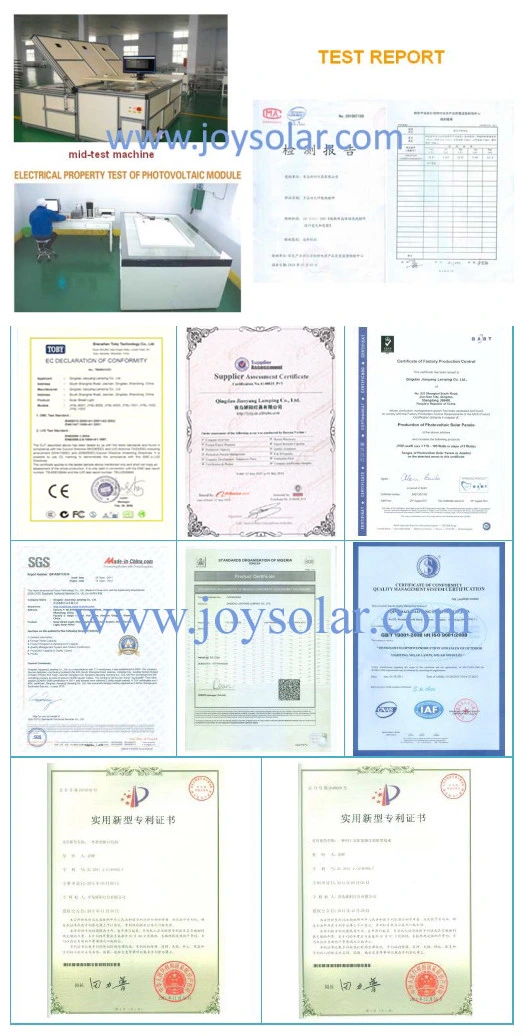 5. Application range and product project cases
The panel is widely used in solar lighting, lamps, household power supply, road transport, building and photovoltaic power station, etc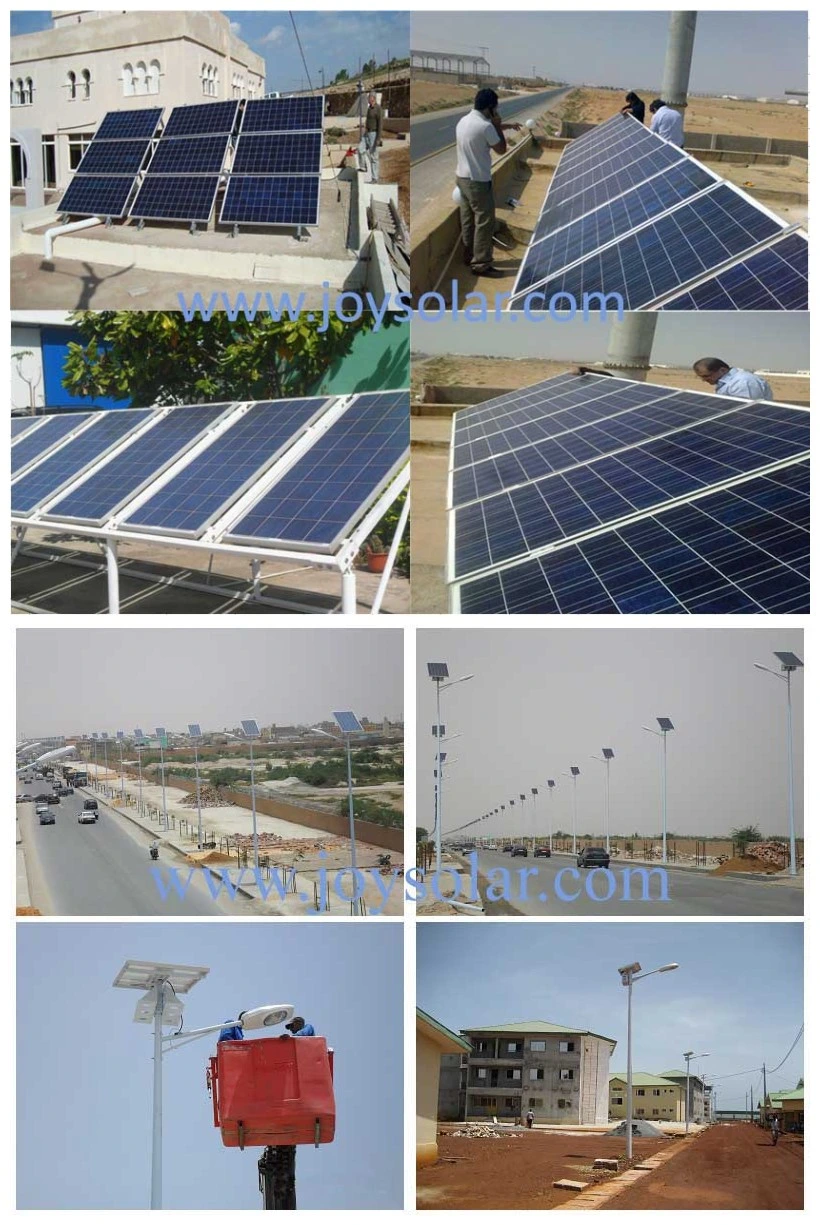 7. Our company and Workshop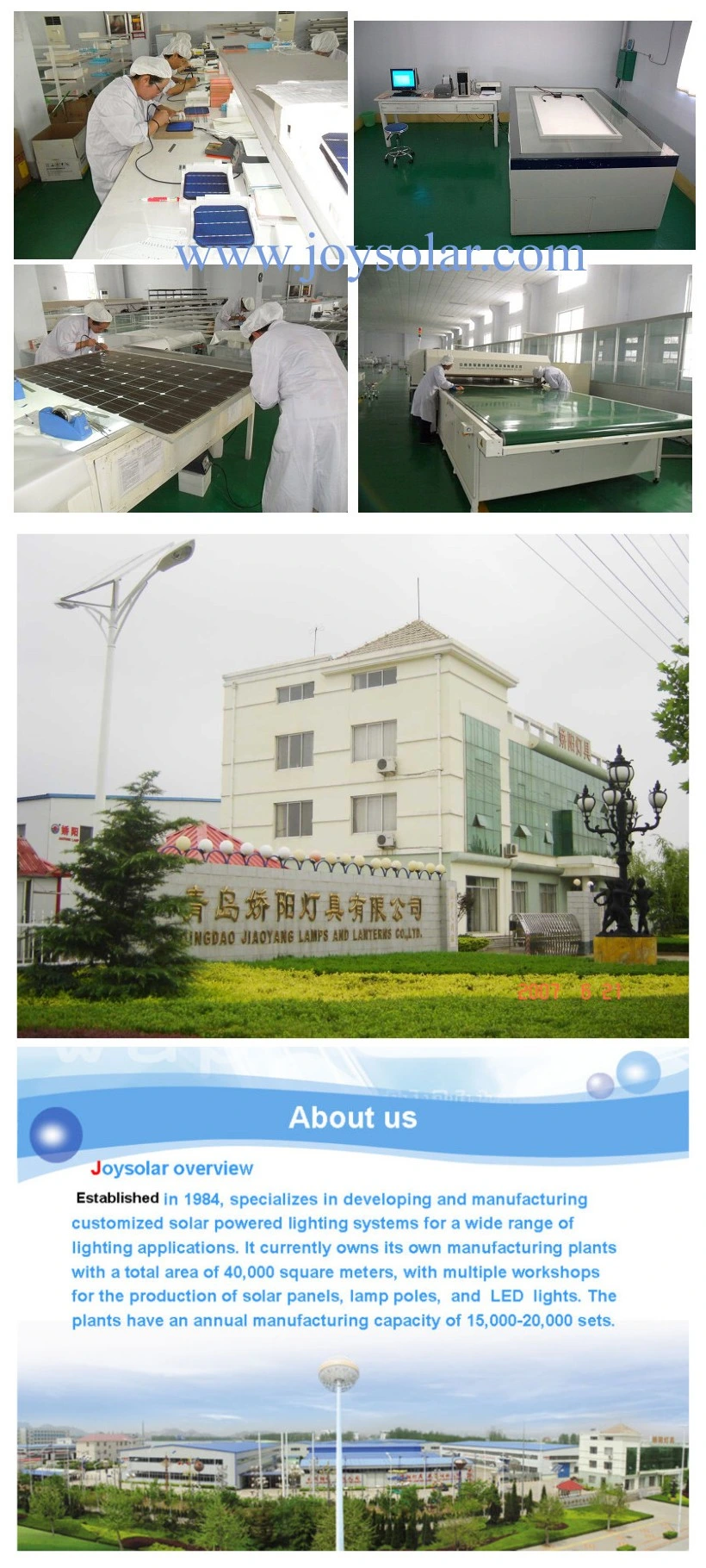 8. FAQ:[Q:] What is a solar panel?
[A:] The solar panel cell, componets, frame, temered glass, packing material and juction box, you can use sun to generate electricity in a board.
[Q:] what types of solar panels, and what's difference?
[A:] Monocrystalline, polycrystalline, amorphous three kinds of material. Among them, monocrystalline is with higher best efficiency and prices are high, polycrystalline low efficiency of 2%, almost the price of these two life more than 25 years, amorphous low efficiencty, short life, but the price is cheap.
[Q:] What's the standard test conditions of the solar panels?
[A:] The power of solar panel in standard conditions: Temperature 25 degree, AM1.5, the 1000W/M2 test. General use WP(peak watts) that can also use W(watt). Power in standard test known as the nominal power.
[Q:] How does the solar panel work?
A:The solar panels in the light of a certain intensity can produce cerrent, connected appliance can be used. The premise that the current generated by the unit of time is greater than the electrical consumption. In parctical applications, this direct use is relatively small. Are generally used by the entire system.
[Q:] Can I have the sample of solar panel?
[A:] Sure, you can order the sample for testing the quality of solar panel, but the price of sample is difference from the large quantity.
[Q:] Can I have my own logo on the solar panel?
[A:] Yes, OEM service is a available for us.
Welcome to contact with us at any time, thanks.