Description: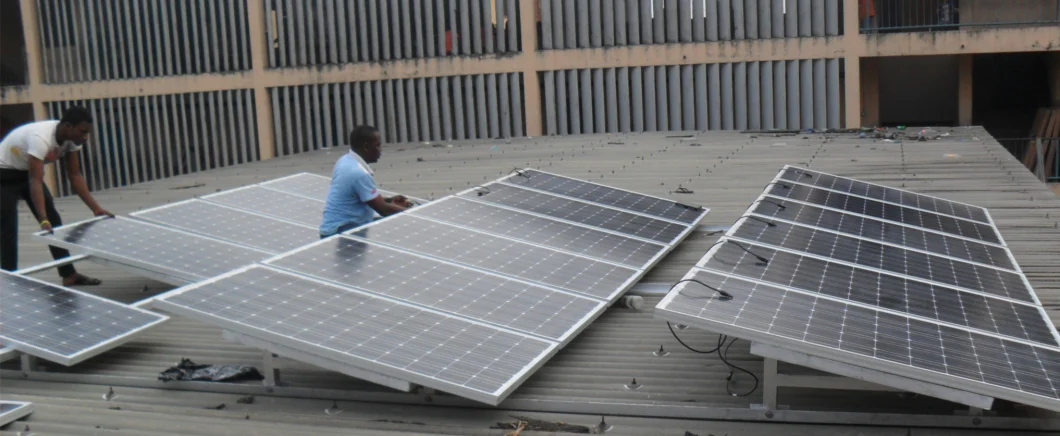 Solar panels are made of monocrystalline or polycrystalline silicon solar cells, series connection or parallel connection, then
hot-pressed and sealed by tempering glass and EVA,TPT, equipped with aluminum alloy frame.

1. Tempering glass
Low iron tempered glass(also named white glass), common thickness 3.2 mm or 4 mm, the transmittance is up to 90% ,
This glass also resists UV light radiation, and its transmittance is not falling.

2. EVA
EVA is a kind of hot melt adhesive, the thickness between 0.4 mm - 0.6 mm, smooth surface, uniform thickness,

3. Soler cell
Solar cell is the smallest unit of the photoelectric conversion, its working voltage is about 0.5 V,

4. Back veneer
Back veneer is that the protective material of the back of solar panels, including TPT, BBF, DNP, etc.

5. Junction box
Junction box is generally is made of ABS, adding anti-aging agent and resist UV radiation agent.

6. Aluminum alloy frame
Frame adopts hard aluminum alloy, thickness of surface oxidation layer is more than 10 micron, it can ensure 25 years
Specification: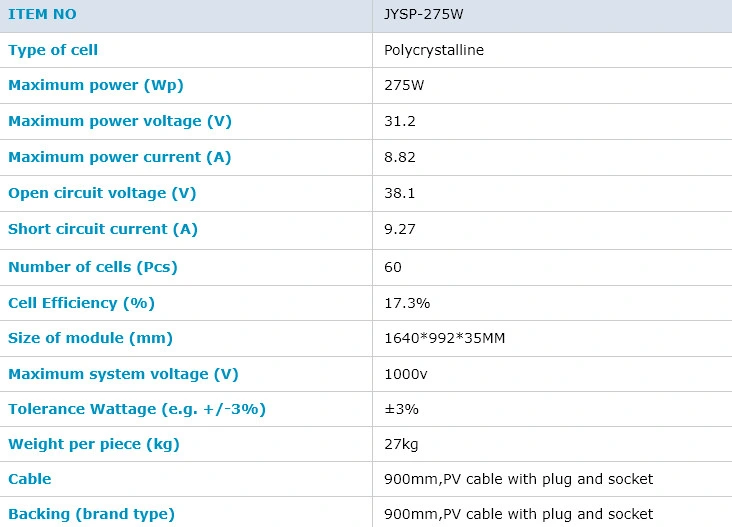 Installation&Project:
*Joysolar offers detailed installation instructions and videos.
*For larger projects, Joysolar can provide onsite installation training and technical assistance


On grid solar project,
off grid whole solar power project,
solar power plant project,
10kw-1.4Mk
Joysolar have supported many good and stabel projests to customers and goverment

.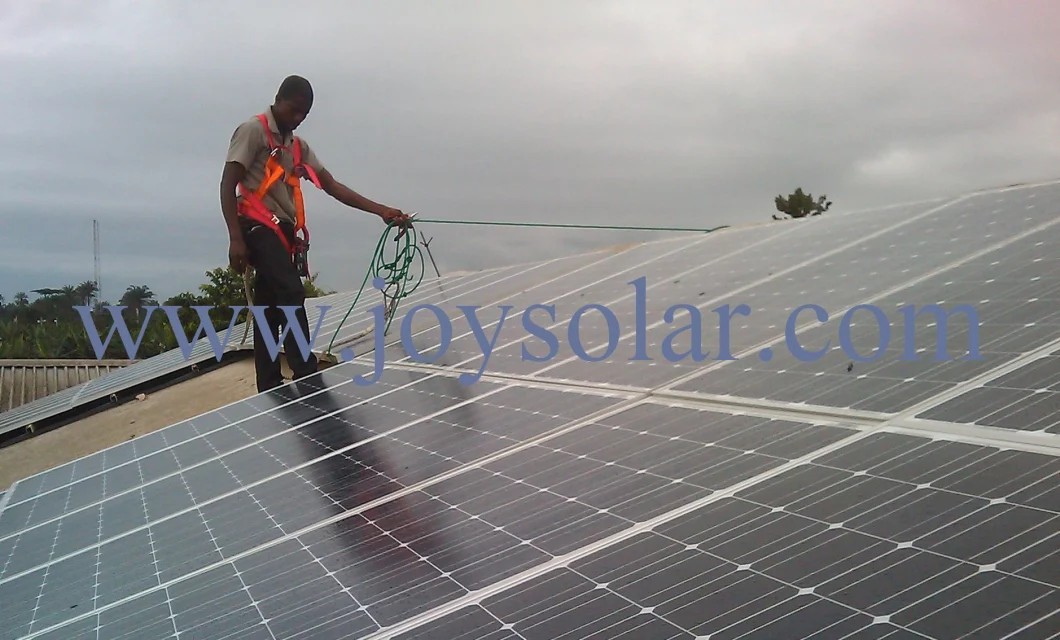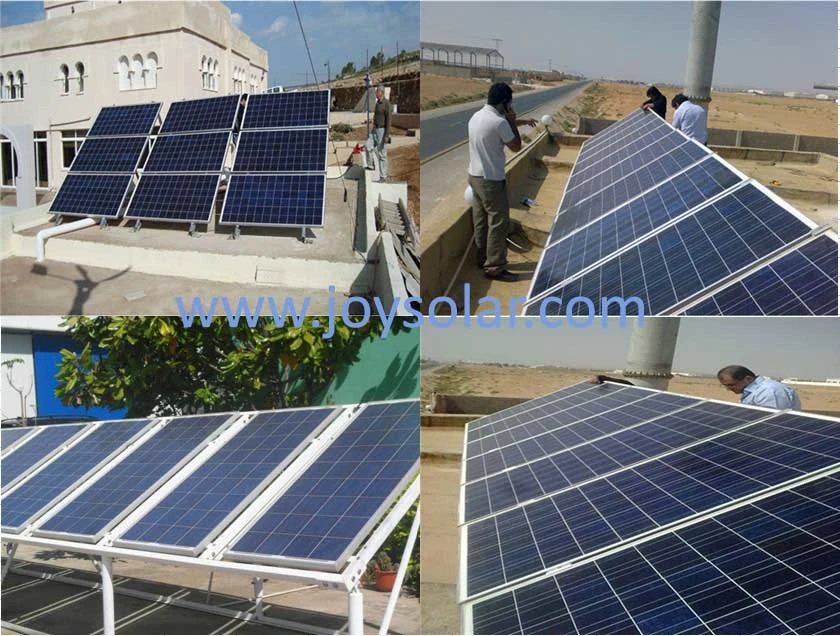 Packing & Delivery:



Our company:
Established in 1984, specializes in developing and manufacturing customized solar powered lighting systems for a
wide range of lighting applications. It currently owns its own manufacturing plants with a total area of 40,000 square
meters, with multiple workshops for the production of solar panels, lamp poles, and LED lights. The plants have an
annual manufacturing capacity of 15,000-20,000 sets.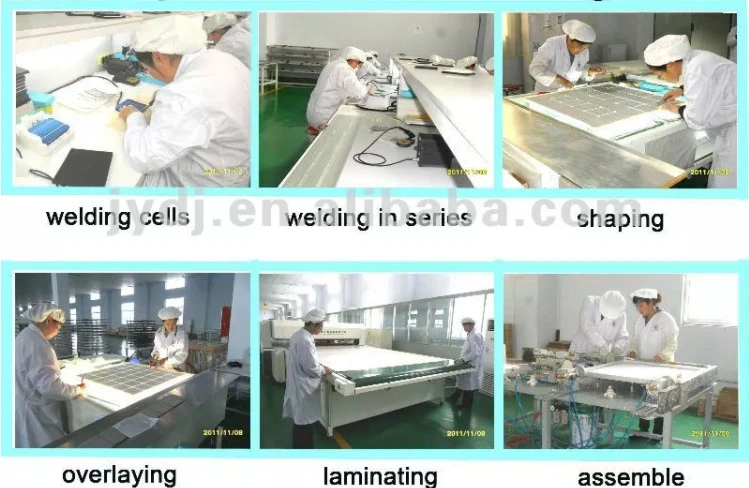 Trade Assurance Service:
-

12 Year GOLD supplier in Alibaba.


-Our company are a member of Trade Assurance service in alibaba, the assurance value is USD91000.00 now. Which
can provide buyers with a number of trade safe guards protect buyers payment to suppliers, and to ensure suppliers fulfill.


The Most Competitive Price:
- As one of the leading manufacturers of solar outdoor lights , JoySolar engineering team designs the most economic
solar street lights in many aspects (such as production cost, transportation cost, installation cost and maintainance cost ).
- JoySolar' solar outdoor lights with the most reasonable configurations and the best components sells solar lights at
the most favorable prices in the industry.
- We pay attention to every component and work diligently to ensure that every step of the energy conversion process
is maximized.
- We only use the best components so that we minimize the total cost of ownership for our customers.
Customer Service:
- JoySolar offers you excellent customer service with highly competitive prices.
- Our sales and service team in China will provide you with attentive service along with durable and dependable solar
light